Cinema, addio all'attore/regista afroamericano Melvin Van Peebles
Commenti
Di Euronews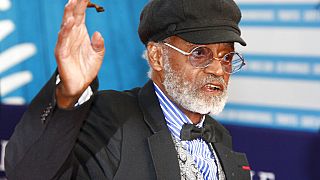 -
Diritti d'autore

Michel Spingler/Copyright 2021 The Associated Press. All rights reserved.
All'età di 89 anni, è deceduto nella sua casa di Manhattan Melvin Van Peebles, rivoluzionario regista, attore, drammaturgo e musicista.
Il suo lavoro ha inaugurato l'ondata del genere denominato "blaxploitation" negli anni '70, influenzando i registi molto tempo dopo.
"Sweet Sweetback's Baadasssss Song" è stata una pietra miliare nel cinema a stelle e strisce: una pellicola realizzata da un regista di colore con un eroe di colore sullo schermo, a quel tempo era considerato un forte atto militante.
"Beh, è stato il film indipendente con il maggior incasso del 1971 - diceva l'artista in un'intervista di qualche tempo fa - ed è stato anche il film indipendente con il maggior incasso di quel tempo, finalmente con quello Hollywood ha iniziato a prendere sul serio il cinema indipendente".
Van Peebles ha aperto la strada a film come Shaft (di John Singleton) o a quelli di Spike Lee o Quentin Tarantino, fortemente influenzati dall'impegno per la "causa nera",
Ha diretto grandi classici, come The Story of a Three-Day Pass e L'uomo caffelatte.