Golf: European Tour, Molinari 'the best'
Commenti
Di ANSA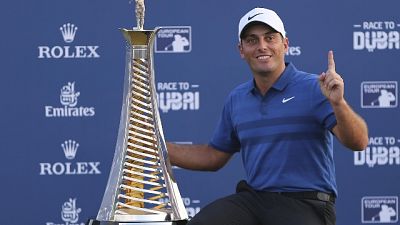 (ANSA) – ROMA, 10 DIC – Francesco Molinari è il miglior
golfista 2018 sull'European Tour."E' un grande onore – la gioia
del torinese -, il coronamento di una stagione speciale. Sono
felice di unirmi alla cerchia dei grandi campioni che hanno
conquistato questo premio". L'anno show dell'azzurro si
arricchisce quindi di un nuovo riconoscimento. Il campione della
'Race to Dubai' ha conquistato per la prima volta in carriera la
palma di "Golfer of the year". Il successo nel Bmw Pga
Championship, il trionfo major nell'Open Championship e il
capolavoro in Ryder Cup (5 vittorie in altrettanti incontri e
record europeo) gli hanno permesso di fare bottino pieno. Al
London Hilton Park Lane oggi c'è stata la premiazione
dell'azzurro. "E' un premio che significa molto", ha spiegato
ancora 'Chicco' . Elogiato anche da Keith Pelley, amministratore
delegato dell'European Tour: "Molinari non è solo un golfista
meraviglioso, ma anche una persona fantastica". Ancora Molinari
riceverà il 19 dicembre a Roma il Collare d'Oro del Coni.
euronews pubblica le notizie d'ansa ma non interviene sui contenuti degli articoli messi in rete. Gli articoli sono disponibili su euronews.net per un periodo limitato.