Usa - Cina: siglato accordo commerciale
Commenti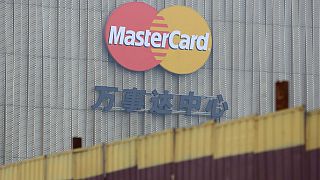 Sembrano ormai lontani i tempi delle guerra commerciale che Trump aveva annunciato contro la Cina. Il presidente americano si era detto pronto a contrastare le politiche di libero scambio varate nell'era Obama, minacciando l'introduzione dei "super dazi" soprattutto ad est.
Once again Obama fails to classify China as a currency manipulator. He just helped China steal even more jobs and money from us.

— Donald J. Trump (@realDonaldTrump) 15 ottobre 2012
Oggi la marcia indietro. La crisi in Corea del Nord ed il ruolo di Pechino quale mediatore con Pyongyang, sembra aver calmato i venti di guerra in favore di un'intesa ritrovata sul piano economico.
Cruciale l'incontro tra Donald Trump e Xi Jinping a Mar – a – Lago in Florida, teatro dell'accordo lo scorso aprile. Una tappa significativa che il segretario al Commercio Usa, ha definito un "risultato erculeo". Un modo attraverso il quale l'amministrazione americana ha anche voluto rilanciare l'export USA.
The meeting next week with China will be a very difficult one in that we can no longer have massive trade deficits…

— Donald J. Trump (@realDonaldTrump) 30 marzo 2017
In base all'accordo, la Cina aprirà le sue porte al manzo americano, dando la possibilità alle aziende statunitensi di portare nel paese gas naturale (liquefatto). A breve potranno arrivare negli Usa dalla Cina, carni di pollo, ma soltanto cotte.