Usa: presidente commissione di inchiesta della Camera sul Russiagate si sospende
Commenti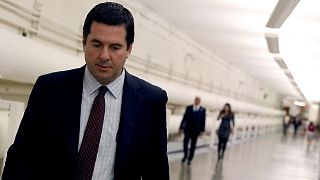 Cade un'altra testa nel Russiagate che riguarda il presidente statunitense Donald Trump. Devin Nunes si è dimesso temporaneamente da presidente della commissione inchiesta della Camera dei rappresentanti sulle presunte ingerenze russe nelle elezioni statunitensi.
Su di lui indaga il comitato etico della Camera, per aver ricevuto informazioni riservate, averle condivise con Trump prima di comunicarle ai colleghi della commissione.
"Voglio esprimere il mio apprezzamento per quello che ha deciso di fare il presidente", ha detto il democratico Adam Shiff. "Sono certo che sia stata una decisione difficile per lui, credo che sia nell'interesse superiore dell'indagine. Ci permetterà di ricominciare e andare avanti. Non vedo l'ora di lavorare con Mike Conaway".
I know the Chairman's decision to recuse himself wasn't easy. I look forward to our continued work together on other vital intel issues. pic.twitter.com/Ym5GYdkqcN

— Adam Schiff (@RepAdamSchiff) 6 avril 2017
Sarà Conaway, membro più anziano del comitato della Camera sull'intelligence, a dirigere le indagini.
Un'altra personalità vicina a Trump, Michael Flynn, aveva dovuto lasciare il consiglio per la sicurezza nazionale per aver mentito sulle conversazioni avute con l'ambasciatore russo a Washington. Per incontri simili ha deciso di autoescludersi dalle indagini sul Russiagate il ministro della Giustizia Jeff Sessions.