L'Isil rivendica l'attentato a Londra. Il killer è Khalid Masood, 52 anni
Commenti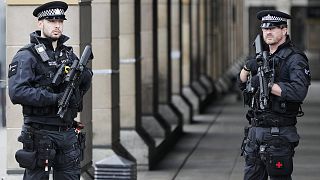 Dopo l'attacco al Parlamento, Londra vive ora in un clima di paura e di massima allerta. Tra Birmingham e la City sono stati eseguiti otto arresti e sei perquisizioni domiciliari nell'ambito dell'inchiesta in corso. Intanto arriva anche la rivendicazione ufficiale. Dietro l'attacco a Westminster c'è ancora una volta la mano dell'Isil. L'autoproclamato Stato islamico, attribuisce il gesto a un "soldato del Califfato". La pista del terrorismo islamico, d'altronde, era quella seguita dagli inquirenti sin dall'inizio.
#ISIS has taken credit for incident in #London#InsideSyriaMCpic.twitter.com/nr5F69LvoQ

— Inside Syria MC (@Inside_Syria) March 23, 2017
Il capo dell'Antiterrorismo, Mark Rowley, non divulga troppi dettagli sulle indagini ma si limita a far sapere che sembra ormai certo che l'aggressore abbia agito da solo, un atto ispirato dal terrorismo internazionale. "Dobbiamo capire come l'uomo si sia preparato e se eventualmente avesse una base a cui appoggiars", ha dichiarato Rowley.
We have now made a total of eight arrests as part of the ongoing Counter Terrorism operation #WestminsterAttack

— Metropolitan Police (@metpoliceuk) March 23, 2017
Intanto Scotland Yard fa sapere che il killer si chiamava Khalid Masood. L'uomo aveva 52 anni. Secondo indiscrezioni pare fosse da tempo noto ai servizi segreti britannici e che il veicolo utilizzato nell'attacco sarebbe stato affittato nella zona di Birmingham. Nel Regno Unito sono circa 3.000 le persone inserite nella lista di monitoraggio degli agenti dell'MI6 per aver collegamenti con l'estremismo islamico.
We have extra officers – both armed and unarmed – out in force on our streets to reassure Londoners #WeStandTogether#WestminsterAttackpic.twitter.com/T3JiJ7EoW8

— Metropolitan Police (@metpoliceuk) March 23, 2017