Addio all'uomo che con Pac-Man cambiò la storia dei videogame
Commenti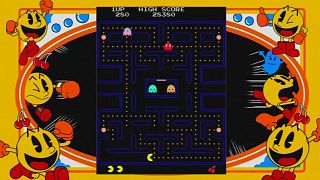 Se ne va a 91 anni il padre di Pac-Man, l'uomo dietro al videogioco che ha segnato un'epoca e una generazione.
In questo video un amarcord per nostalgici e appassionati: in poco meno di 13 minuti il paragone fra 19 versioni di Pac-Man, concepite per diverse piattaforme di gioco
Quell'affamata pallina gialla che cambiò la storia dei videogame
Fondatore negli anni '50 della società che poi diventerà Namco e si unirà al gigante nipponico Bandai, Masaya Nakamura entra nella storia nel 1980. È allora che grazie al genio creativo di Tohru Iwatani prende vita l'affamata pallina gialla in fuga dai fantasmini, che di lì a poco avrebbe rubato la scena ai flipper nei bar e spopolato sulle prime consolles domestiche.
RIP Masaya Nakamura, the father of Pac-Man & founder of #namco, who has died aged 91 :v pic.twitter.com/JMqdvAFC9T

— BBC Newsbeat (@BBCNewsbeat) 30 gennaio 2017
In un video dei colleghi dellla

BBC

un ludico riassunto della storia di Pac-Man
Concorrente dei contemporanei "Pong" e "Space Invaders", Pac-Man contribuisce da allora a spianare la strada alla moda e all'industria dei videogame, fino a conquistarsi un ruolo da protagonista anche nel film "Pixels", diretto nel 2015 dal regista di "Mamma ho perso l'aereo" e "Mrs. Doubtfire", Chris Columbus.