"Trasloco causa Brexit". Da Londra a Parigi parte del personale di HSBC
Commenti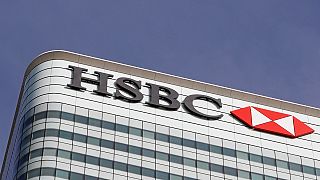 Dall'ombra del Big Ben a quella della Torre Eiffel. La conferma di Theresa May di un prossimo addio del Regno Unito al Mercato unico dà corpo ai piani della HSBC e spinge la più grande banca europea a trasferire parte del suo personale da Londra a Parigi.
Bankers generating 20% of HSBC's London revenue may move to Paris, CEO says https://t.co/ruz7sdn2mj#wef17pic.twitter.com/0Cri4odXe2

— Bloomberg Brexit (@Brexit) 18 janvier 2017
Su Twitter il video dell'intervista a Bloomberg TV, durante la quale Stuart Gulliver ha dato l'annuncio
Qui l'articolo che Bloomberg ha tratto dall'intervista a Stuart Gulliver
Ad annunciarlo è stato il direttore generale Stuart Gulliver, che dal Forum Economico di Davos ha detto che il processo interesserà il da cui dipende un quinti dei profitti delle sue attività trading e che il trasferimento dovrebbe avvenire entro un paio d'anni, quando sarà effettiva l'uscita dall'Europa del Regno Unito. Una simile eventualità era stata già ventilata all'indomani del referendum sulla Brexit dallo stesso Gulliver, che allora aveva quantificato in un migliaio i dipendenti potenzialmente interessati.