Johnson di ritorno dagli USA di Trump: "Ora un accordo di libero scambio"
Commenti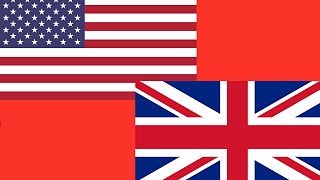 Dall'ultima alla prima fila, per negoziare un accordo commerciale con gli Stati Uniti. Il cambio di guardia alla Casa Bianca rovescia le prospettive e regala al Regno Unito un'insperata pole-position nelle nuove strategie commerciali di Washington.
Great visit to the #US. Held valuable discussions in #NYC yesterday w/ senior members of President-elect @realDonaldTrump's team (1/2)

— Boris Johnson (@BorisJohnson) 9 janvier 2017
"Straordinaria visita negli Stati Uniti – ha scritto Trump su Twitter -. Preziose discussioni con alti esponenti del Presidente eletto Donald Trump"
Questa, almeno, la storia raccontata dal Ministro degli esteri Boris Johnson alla Camera dei Comuni, dopo gli incontri con lo staff Trump degli scorsi giorni. "Da parte loro – ha detto – ci sono una volontà e un'apertura molto forti nei confronti del Regno Unito. C'è una diffusa convinzione che questo sia il momento giusto per siglare un accordo di libero scambio".
Più lobbying sull'Europa: le banche corrono ai ripari
Hard Brexit threatens global financial system, City chiefs tell MPs https://t.co/IUILNd1iRf

— Guardian Business (@BusinessDesk) 10 janvier 2017
"Con la Brexit a rischio più di 230.000 posti di lavoro". Sul Guardian l'allarme di City e banche, che chiedono chiarezza sui futuri rapporti con l'Europa
L'urgenza con cui Londra cerca sponde oltreoceano è proporzionale alle incertezze su quanto sopravviverà dei rapporti con l'Europa. Ad allarmarsi soprattutto le grandi banche che, per salvare il salvabile dal terremoto Brexit, hanno annunciato un potenziamento del lobbying sulle istituzioni europee, mirato soprattutto a salvaguardare l'accesso al Mercato unico.