CES 2017: l'annuncio di Samsung sul "Note 7"
Commenti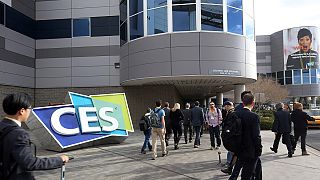 Ha aperto i battenti l'edizione 2017 del CES la più grande fiera dedicata all'elettronica di consumo. 240mila metri quadrati, dove sono andate in mostra le ultime tecnologie smart per la casa, fino a quelle indossabili. 200.000 i visitatori in tutto attesi fino all'8 gennaio, ultimo giorno della manifestazione.
We are proud to introduce #OceanMedallion at #CES2017, wearable technology that transforms the vacation experience. https://t.co/gajVS6S7ffpic.twitter.com/HAJ2MFWqxl

— Carnival Corporation (@CarnivalPLC) 4 January 2017
Tra i grandi nomi dell'high-tech, non poteva mancare Samsung, che in conferenza stampa ha presentato le nuove lavatrici dal design d'avanguardia "4 in 1" e l'"Odyssey", il notebook pensato per i videogiocatori. La presentazione di Las Vegas è stato il primo evento pubblico dell'azienda sudcoreana, dopo i problemi al Galaxy Note 7.
"Continuiamo a fare il possibile sia internamente, sia insieme ad esperti esterni", ha dichiarato Tim Baxter Presidente di Samsung America, "per capire che cosa sia sucesso e fare in modo che non si ripeta. Molto presto vi diremo qual'è stato il problema con il Note 7".
Game time. #SAMSUNGxCES2017 starts right now: https://t.co/u7yrTHKttU

— Samsung

USA

(@SamsungUS) 4 January 2017
Accanto ai colossi del settore, in mostra anche i produttori cinesi di smartphone di fascia media che continuano la corsa per riuscire a penetrare il mercato al consumo americano. Compito non facile questo, per la forte competizione che richiede lo sviluppo di tecnologie sempre più avanzate.