Otto feriti in Minnesota: "L'assalitore ha fatto riferimenti ad Allah"
Commenti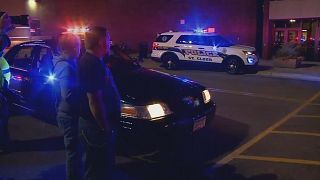 Otto persone sono rimaste leggermente ferite in seguito a un attacco all'arma bianca, avvenuto sabato sera in un centro commerciale di Saint Cloud, città del Minnesota di circa settantamila abitanti. Una sola di loro è ancora ricoverata, mentre la polizia conferma che l'assalitore è stato abbattuto.
UPDATE: St. Cloud Police Chief said victims were stabbed. An off-duty police officer shot and killed the suspect. https://t.co/E311WG6PDl

— St. Cloud Times (@sctimes) 18 settembre 2016
"L'individuo in questione – ha detto alla stampa il capo della polizia di Saint Cloud, Blair Anderson – ha fatto dei riferimenti ad Allah e possiamo confermare che ad almeno una persona, prima di attaccarla, ha chiesto se era di religione musulmana. A fermarlo è poi stato un agente non in servizio, che gli ha sparato e lo ha ucciso".
L'episodio è avvenuto nelle stesse ore dell'esplosione a New York e di quella senza vittime lungo il tragitto di una corsa podistica di beneficienza nella cittadina di Seaside Park, in New Jersey. Qui erano stati rinvenuti anche altri ordigni inesplosi.