Surplus petrolifero fino a metà del 2017. AIE e OPEC rivedono gli scenari
Commenti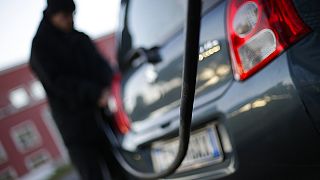 La produzione cresce, la domanda frena più del previsto e con le scorte che esplodono, il surplus petrolifero è destinato a protrarsi almeno fino alla prima metà del 2017.
Our September #oil market report showing global oil demand is slowing faster than predicted is out now https://t.co/xAApOryLRi#OOTT

— IEA (@IEA) 13 settembre 2016
Qui il dettaglio del report dell'Agenzia Internazionale dell'Energia
L'allarme dell'
OPEC

: impenna la produzione dei paesi non membri
Global oil surplus to persist into first half of 2017: IEA https://t.co/doDjB5bxU9 by @a_coops1

— Reuters Business (@ReutersBiz) 13 settembre 2016
Invertendo le previsioni dello scorso mese, l'Agenzia Internazionale dell'Energia schizza un futuro prossimo a tinte fosche. Determinante nelle sue valutazioni il report mensile dell'OPEC, che lunedì aveva invertito le proprie stime per il 2017 e annunciato di prevedere, da parte dei paesi rivali, un incremento nella produzione nell'ordine dei 200.000 barili, invece di una riduzione di 150.000.
No sign of #oil balance, says @IEA
High supply + low demand = OECD stocks at "levels never seen before"#OPEC#OOTTpic.twitter.com/O37JqR9aWN

— Christopher Johnson (@chris1reuters) 13 settembre 2016
Appuntamento ad Algeri. La palla passa all'
OPEC
Se poco più di una settimana fa Russia e Arabia Saudita si erano in principio dette aperte a un possibile congelamento della produzione, la palla passa ora al meeting informale dell'Opec, in programma a fine mese ad Algeri.