Petrolio: Teheran divide Mosca e Riyad. Accordo sì, congelamento non ancora
Commenti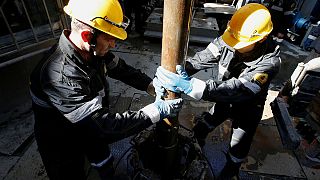 Russia e Arabia Saudita: la Cina le avvicina, ma ancora con qualche riserva. Il G20 di Hangzhou è foriero di un accordo per stabilizzare i prezzi del greggio, ma a dividere Mosca e Riyad sul congelamento della produzione resta il rompicapo iraniano.
Saudi Arabia and Russia sign oil pact, could limit output https://t.co/q1PDPH6Mq6 by @ruby_lian, @p1020 and @Rania_ElGamal in #Hangzhou#G20

— Reuters Business (@ReutersBiz) 5 settembre 2016
Un accordo, due interpretazioni
Prudenza soprattutto da parte saudita, con il Ministro per l'energia Khalid bin Abdulaziz Al Falih che non nega l'opzione sia ormai sul tavolo, ma specifica che non si tratta di una decisione che verrà presa nell'immediato e si limita a parlare di "incontro fruttuoso" che avvicinerà Mosca e Riyad, aiutandole a guardare avanti. Per il congelamento, non c'è però alcuna fretta: tanto più, dice, che il mercato migliora di giorno in giorno.
Oil freeze output is an option but it is not necessary today, Saudi energy minister says https://t.co/FIFJfRUwBOpic.twitter.com/p6FnXvFtZL

— Bloomberg (@business) 5 settembre 2016
Più sbilanciato invece il suo omologo russo Alexander Novak, che ne parla come di "strumento più efficace allo scopo", ma deve poi prendere atto che le persistenti divergenze limitano l'accordo a "una serie di azioni mirate a stabilizzare il mercato del petrolio e a limitarne la volatilità".
Il rebus iraniano
Infruttuoso insomma il pressing di Putin, che negli scorsi giorni aveva provato a superare le resistenze saudite in vista dell'incontro informale che a fine settembre riunirà ad Algeri i paesi membri dell'OPEC: "l'Iran venga esentato dal congelamento per rilanciarsi dopo la lunga parentesi delle sanzioni", la proposta del Presidente russo, che come già ad aprile, Riyad sembra accogliere con una nuova fumata nera.