Mercati, rally della sterlina. Borse europee prudenti
Commenti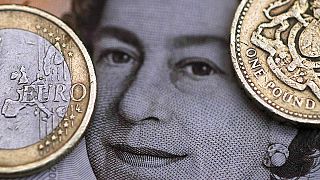 I mercati continuano a propendere per una vittoria del fronte contrario alla Brexit. Almeno stando al recupero messo a segno dalla sterlina, che ha toccato i massimi da sette settimane sul dollaro. Il dibattito sulle conseguenze di un'eventuale uscita del Regno unito dall'Unione europea, intanto, ha visto la discesa in campo dell'economista Nouriel Roubini, che su Twitter avverte: una Brexit potrebbe spingere Londra in recessione, far crollare la moneta e interrompere il flusso di capitali verso il Paese.
Una Brexit potrebbe bloccare l'economia britannica e spingerla verso una recessione

Professore presso la Stern School of Business della NYU
Brexit could stall the UK economy and tip it into a recession as the shock to business and consumer confidence could be severe

— Nouriel Roubini (@Nouriel) 21 giugno 2016
The UK - having large twin current account & fiscal deficits - may risk a sharp currency fall & a sudden stop of capital following Brexit

— Nouriel Roubini (@Nouriel) 21 giugno 2016
Le Borse europee, dal canto loro, sembrano aver archiviato l'euforia di lunedì, con guadagni contenuti che lasciano trasparire la cautela degli investitori davanti agli ultimi sondaggi. A metà seduta Francoforte avanzava di circa mezzo punto percentuale, superata da Parigi e soprattutto Milano, maglia rosa con le banche di nuovo a fare da traino. Sotto i riflettori Banco Popolare nel penultimo giorno dell'aumento di capitale in vista della fusione con Bpm.