Maolre sul palco per la 68enne rockstar statunitense Meat Loaf
Commenti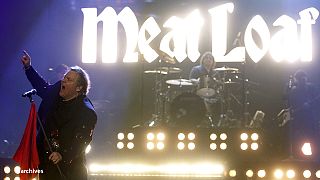 Malore sul palco per la 68enne rockstar statunitense Meat Loaf.
Il musicista è svenuto durante la sua esibizione al Northern Jubilee Auditorium di Edmonton, in Canada.
Immediatamente soccorso dagli stessi colleghi della band, è stato trasportato in ambulanza in ospedale vicino.
Meat Loaf, texano di Dallas, aveva appena cancellato due date del suo tour canadese a causa delle non perfette condizioni fisiche.
L'artista ha debuttato nel 1971, e nel 1975 ha partecipato al musical The Rocky Horror Picture Show. Il picco di popolarità è arrivato due anni dopo, con il disco Bat Out of Hell, che ha venduto più di 43 milioni di copie.