Nuovi segnali negativi dall'economia britannica. 2016 da dimenticare
Commenti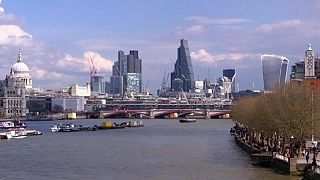 Parte al rallentatore, in questo inizio anno, l'economia britannica. A una settimana dalla registrazione della brusca frenata della produzione industriale, un sondaggio condotto su 8.500 aziende dalle Camere di commercio britanniche ha fotografato un rallentamento generalizzato nel primo trimestre del 2016.
The British Chambers of Commerce's Quarterly Economic Survey follows a string of lacklustre data: https://t.co/zLBsDnVGnH#economy

— KnowledgeBrief (@KnowledgeBrief) April 11, 2016
A pesare, soprattutto il marcato calo della domanda interna di servizi e prodotti manufatturieri. Senza menzionare esplicitamente il referendum di giugno sulla Brexit, lo studio adduce come principale motivazione "crescenti incertezze interne e internazionali".