L'ISIL sfrutta il caos politico in Libia: "Raddoppiati gli organici"
Commenti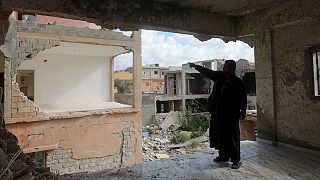 L'ISIL rafforza i propri organici in Libia e a fronte dell'instabilità politica che paralizza la risposta istituzionale, a contenere un'ulteriore avanzata degli jihadisti sono soltanto le milizie presenti in diverse zone del Paese.
Outgoing AFRICOM commander General David Rodriguez "number of of #ISIS fighters in #Libya doubled in the past year" https://t.co/GUXS4PwM5o

— AJ Beloff (@aj_beloff) April 7, 2016
Questa l'analisi fornita dal Generale David Rodriguez, che guida il comando statunitense per l'Africa. "In Libia l'intelligence statunitense ritiene che i combattenti dell'ISIL siano oggi fra i 4.000 e i 6.000 – ha detto -. Una cifra che negli ultimi 12, 18 mesi è praticamente raddoppiata rispetto alle stime dello scorso anno".
Rodriguez ha tuttavia detto che e in città come Benghazi, Derna e Sabratha, dove è forte la presenza del sedicente Stato Islamico, un'efficace azione di contenimento è stata svolta dalle milizie tribali.
#UN Security Council members urged #Libya House of Representatives to meet and vote on #GNA for full legitimacy.

— Martin Kobler (@KoblerSRSG) 7 aprile 2016
Mentre da Tripoli l'inviato dell'ONU, Martin Kobler sollecitava una "rapida e totale" transizione dei poteri al governo di unità nazionale insediatosi la scorsa settimana, il premier dell'autoproclamato governo parallelo chiudeva tuttavia al dialogo, invitando i suoi ministri a restare in carica.