Guerra dei sessi nel tennis. Moore si dimette dopo le sue affermazioni shock
Commenti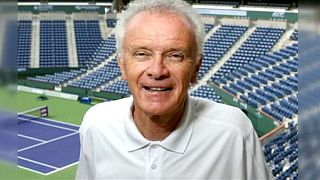 Raymond Moore offre la sua testa su un piatto, dopo aver scatenato la guerra dei sessi nel tennis.
Mai mettersi in ginocchio come dice Moore - aveva detto Serena Williams -. È un invito molto offensivo
Raymond Moore steps down as CEO and Tournament Director of the BNP Paribas Open https://t.co/r1ZViL2dhs

— BNP Paribas Open (@BNPPARIBASOPEN) 22 marzo 2016
A poche ore dalle sue controverse affermazioni, poi in parte riprese da Djokovic, il 69enne ha rimesso le proprie cariche di direttore e amministratore delegato del torneo di Indian Wells. Inutili le scuse affidate a Twitter, dopo le sue dichiarazioni alla stampa.
Statement from BNP Paribas Open tournament director Raymond Moore regarding earlier comments on the WTA</a>: <a href="https://t.co/lXVHiyBd4C">pic.twitter.com/lXVHiyBd4C</a></p>&mdash; BNP Paribas Open (BNPPARIBASOPEN) 20 marzo 2016
"Nella mia prossima vita vorrei essere una tennista – aveva detto Raymond Moore -. Perché nel tennis, le donne sfruttano la scia degli uomini. Non devono prendere alcuna decisione. Possono ritenersi molto fortunate. Se fossi una tennista, mi inginocchierei ogni sera per ringraziare giocatori come Roger Federer e Rafa Nadal, per aver portato valore e popolarità del tennis ai livelli di oggi".
Disappointed in #RaymondMoore comments. He is wrong on so many levels. Every player, especially the top players, contribute to our success

— Billie Jean King (@BillieJeanKing) 20 marzo 2016
Insieme alla ex pasionaria Billie Jean King, la numero uno mondiale del tennis femminile, Serena Williams, è stata tra le prime a condannare senza mezzi termini le parole di Moore.
"Simili commenti non lasciano spazio ad altre interpretazioni. Già il fatto di invitarci a 'metterci in ginocchio' è abbastanza offensivo. Detto poi da un uomo che, a differenza di noi donne, non ha dovuto battersi altrettanto per farsi strada. Metterci in ginocchio, quindi, davvero mai".
Indian Wells CEO's sexist remarks taken out of context? Serena's not buying it: https://t.co/JKruB9y6C1pic.twitter.com/VFslrFChMf

— USA TODAY (@USATODAY) 21 marzo 2016
Nel polverone anche il numero uno maschile Novak Djokovic, che dopo aver preso le distanze da Moore, ne aveva di fatto avallato le affermazioni, sostenendo che, apportando più introiti, gli uomini del tennis dovessero guadagnare più delle donne.
Novak Djokovic weighs in on Ray Moore's remarks, equal prize money, and…female hormones? This was…not his best work. pic.twitter.com/dauOSP7iru

— Ben Rothenberg (@BenRothenberg) 20 marzo 2016