Donald Trump presidente è rischio globale per The Economist
Commenti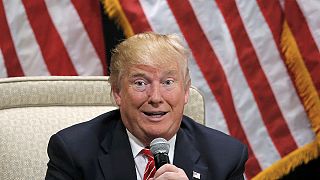 Donald Trump presidente degli Stati Uniti rappresenterebbe un rischio globale tanto quanto la minaccia del terrorismo jihadista per l'economia. Lo afferma una classifica di The Economist.
L'eventuale vittoria del front-runner repubblicano è tra dieci minacce globali, meno grave della Grexit, ma più grave di un voto nel Regno Unito favorevole all'uscita dall'Unione Europea.
Fra i fattori preoccupanti la sua posizione sul terrorismo(Trump ha proposto di uccidere i familiari dei terroristi, sottolinea The Economist) e l'avversione per il libero scambio che potrebbe provocare una guerra commerciale e farebbe naufragare il PartenariatoTrans-Pacifico.
Ohio Gov.Kasich voted for NAFTA, from which Ohio has never recovered. Now he wants TPP, which will be even worse. Ohio steel and coal dying!

— Donald J. Trump (@realDonaldTrump) 13 mars 2016
Per il settimanale britannico è più probabile una vittoria di Clinton e inoltre le politiche radicali di Trump presidente verrebbero bloccate nel Congresso dall'ostilità non soltanto dei democratici, ma della gerarchia repubblicana.