Snowboard: gli americani espugnano le nevi cinesi
Commenti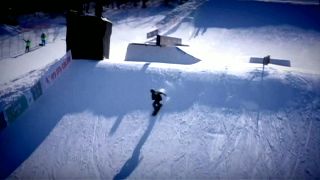 Cambia lo scenario, vincono ancora gli americani. Nell'insolito quadro di una Cina totalmente imbiancata, a sventolare sul gradino più alto del podio del Corona World Championships di snowboard, è di nuovo la bandiera a stelle e strisce. A trionfare fra gli uomini è Brandon Davis, di 19 anni appena.
Mammoth's own, Brandon Davis .@MammothMountain .@worldsnowboardtour https://t.co/JG8o5eRoRu

— EverSport (@eversporttv) 15 marzo 2016
L'assenza della campionessa in carica canadese Spencer O'Brien spalanca la pista a un successo Made in USA anche sul fronte femminile.
Tre le prove a disposizione, che ciascuno dei duecento atleti, arrivati da una quarantina di paesi, aveva a disposizione, per dare battaglia sulla piste di Yabuli, nel nord-est del Paese.
For the 5th time, @JamieAsnow grabs the win in Women's Slopestyle at the #BurtonUSOpen! https://t.co/qhyjd8Gxaipic.twitter.com/dzllyX2rIu

— Monster Energy (@MonsterEnergy) 6 marzo 2016
Jamie Anderson, la reginetta del giorno, che ha portato il successo negli Stati Uniti.