Doping, pattinaggio di velocità: Pechstein chiede 4 milioni di euro di danni
Commenti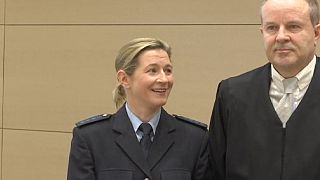 E' atteso per giugno il verdetto della Corte di giustizia federale di Karlsruhe sul caso di Claudia Pechstein, autentica celebrità in Germania e stella del pattinaggio di velocità, disciplina in cui ha conquistato cinque ori, due argenti e altrettanti bronzi ai Giochi olimpici.
La tedesca ha chiesto un risarcimento di oltre 4 milioni di euro per una squalifica di due anni comminata nel 2009 dall'Unione Internazionale di Skating per doping ematologico.
Claudia Pechstein case challenging sporting justice system to be heard today. More in Welt</a>: <a href="https://t.co/94AzLos6GR">https://t.co/94AzLos6GR</a> <a href="https://t.co/EB6ar1rzJr">pic.twitter.com/EB6ar1rzJr</a></p>&mdash; FIFPro (FIFPro) 8 marzo 2016
Dopo una lunga battaglia, il Tribunale di Monaco, aveva smentito le accuse del Tas. Ora, Pechstein chiede i danni all'ISU per le due stagioni perse e i conseguenti mancati guadagni.