Lagarde confermata alla guida dell'FMI: una candidatura senza rivali
Commenti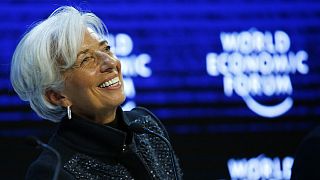 Christine Lagarde
alla guida del Fondo Monetario Internazionale per un altro mandato quinquennale. In nome dei 188 paesi membri dell'FMI, il suo board esecutivo ne ha approvata la conferma all'unanimità, salutandone quella che ha definito una "leadership forte e saggia".
Delighted to be given the opportunity to lead the IMF as Managing Director for a second term. https://t.co/2BYSpha0Tx

— Christine Lagarde (@Lagarde) 19 Febbraio 2016
In carica dal 2011, era allora succeduta a Dominique Strauss Kahn, imponendosi sul messicano Augustin Carstens.
Scampata indenne alle burrasche giudiziarie legate a un arbitrato sul caso Tapie-Crédit Lyonnais risalente all'epoca in cui era Ministro dell'economia in Francia, Lagarde si è imposta questa volta a mani basse: la sua era l'unica candidatura.