Londra: tenta di sgozzare un uomo nel metrò."Atto di terrorismo"per Scotland Yard
Commenti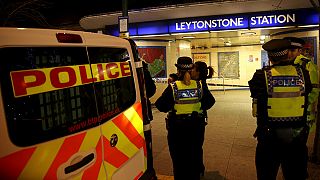 Attimi di terrore a Londra dove un giovane ha tentato di sgozzare con un coltello un passeggero nella metropolitana, inveendo contro l'intervento militare in Siria. Scotland Yard sta trattando il caso come un "un atto di terrorismo".
[05.12-23:20] ##Leytonstone#Londra#UK arrestato uomo che ha accoltellato +3 persone in #metropolitana#metropic.twitter.com/xBfcZl659h

— Emergenza24 (@Emergenza24) 5 Dicembre 2015
L'attacco è avvenuto poco dopo le 19 di sabato ora locale nella stazione di Leytonstone, a nord-est del centro della città. Tre i feriti, uno in gravi condizioni. L'assalitore è stato neutralizzato e arrestato dalla polizia.
Qui si vede l'arresto da parte della polizia, che lo ha immobilizzato grazie al taser pic.twitter.com/c5NuElsPVd#Leytonstone

— Gianluca Di Tommaso (@gditom) 5 Dicembre 2015
"Bisogna rimanere rimanere calmi, ma attenti e vigili", ha detto il responsabile dell'antiterrorismo della polizia londinese Richard Walton. "La minaccia terroristica rimane elevata, il che significa che un attacco appare probabile".
Cmdr Walton re #Leytonstone "We are treating this as a terrorist incident. I would urge the public to remain calm, but alert & vigilant"1/2

— Metropolitan Police (@metpoliceuk) 5 Dicembre 2015
Chiuse per le indagini e per motivi di sicurezza alcune stazioni della metropolitana di Londra.