Volvo Ocean Race: al via l'ultima e decisiva tappa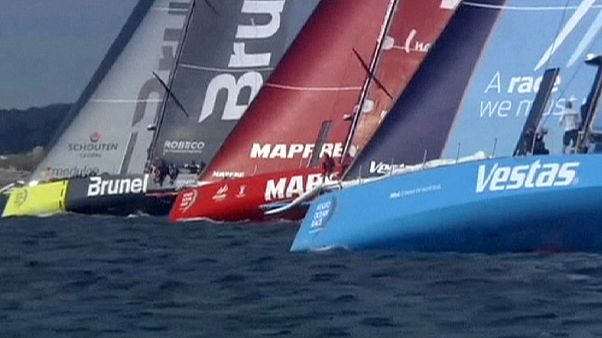 E' partita la nona e ultima tappa della Volvo Ocean Race, da Lorient a Goteborg, con pit-stop all'Aja, in Olanda.
I primi ad uscire dalle boe sono stati gli olandesi di Team Brunel, tallonati dagli spagnoli di MAPFRE, ma la frazione si preannuncia lunga (circa 960 miglia) ed equilibrata.
Then it's 500+miles to a pitstop in the Hague with plenty of TSS (traffic separation scheme) zones in the way! pic.twitter.com/V994p7kaCb

— Volvo Ocean Race (@volvooceanrace) 16 Giugno 2015
L'unica sicura del podio è Abu Dhabi, che guida la classifica con 8 punti di vantaggio e che ha messo una seria ipoteca sulla vittoria finale. Salvo colpi di scena, si giocheranno la seconda e la terza piazza Brunel, Dongfeng e MAPFRE.
View of the fleet on the final reach! pic.twitter.com/0shZeoBD9M

— Volvo Ocean Race (@volvooceanrace) 16 Giugno 2015
L'arrivo all'Aja è previsto per giovedì 18 giugno: le sette barche, dopo il pit-stop ripartiranno nello stesso ordine e con lo stesso distacco con cui sono arrivate, per la volata finale verso Goteborg.