Rugby: è morto Jerry Collins, ex capitano degli All Blacks
Commenti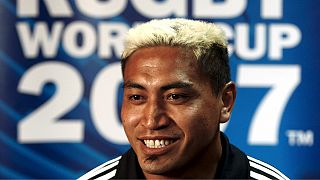 Lutto nel mondo del rugby. Jerry Collins, ex capitano degli All Blacks, è morto in un incidente stradale insieme alla moglie in seguito allo scontro con un autobus su un'austrada nel sud della Francia. Si è invece salvata la figlia di tre anni, che però è stata trasportata a Montpellier in condizioni gravissime.
Rest n peace My brother JC n your lovely lady . You will be surely missed Prayers to your little may she Survive ofa atu colins family.

—

JONAH

LOMU

(@JONAHTALILOMU) 5 Giugno 2015
Secondo le prime ricostruzioni della polizia Collins era seduto sul sedile posteriore, mentre alla guida c'era la moglie, che ha perso il controllo della vettura finendo contro il guard rail. L'auto si è fermata nella corsia più lenta prima di venire travolta dal mezzo pesante.
In carriera Collins aveva vestito le maglie di Hurricanes, Tolone, Ospreys e Yamaha Jubilo. Quest'anno, dopo un periodo di inattività, era tornato in campo con il Narbona, squadra francese di Seconda Divisione. In campo internazionale aveva collezionato 48 caps con gli All Blacks, di cui 3 da capitano.