F1: la Lotus toglie i veli alla nuova E23
Commenti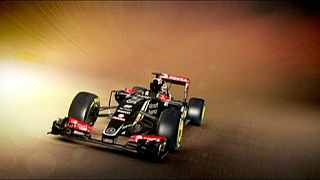 Cadono i veli sulla Lotus che parteciperà al Mondiale 2015 di Formula 1. Sul sito ufficiale della scuderia britannica sono comparse le prime foto della nuova E23 che avrà il compito di far dimenticare le deludenti prestazioni della E22.
Here she is! Pleased To Meet You – First look at the E23 Hybrid: http://t.co/t6WZIhPCDp#GottaKissMyselfImSoPrettypic.twitter.com/IlKn2lhZ8M

— Lotus F1 Team (@Lotus_F1Team) 26 Gennaio 2015
A spingere la monoposto sarà il motore ibrido della Mercedes, novità che ha influito sul disegno della nuova macchina, molto più convenzionale rispetto al 2014.
"La E23 rappresenta un gigantesco passo avanti per il team" ha assicurato Nick Chester, direttore tecnico della Lotus. Non resta che attendere il responso della pista. La stagione 2015 comincerà il 15 marzo in Australia.