Giocatore dell'anno Uefa: Ronaldo, Modric e Salah i candidati
Commenti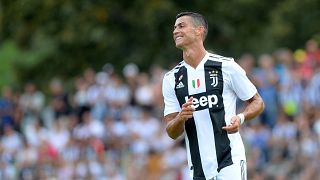 Saranno Cristiano Ronaldo, Luka Modric e Mohamed Salah a contendersi il Men's Player of the Year 2017/18, il premio assegnato dalla Uefa al miglior giocatore della passata stagione.
Il nome del vincitore, assieme a quello della migliore calciatrice, sarà annunciato giovedì 30 agosto durante il sorteggio dei gironi di Champions League a Montecarlo.
Nell'occasione saranno assegnati anche i premi ai migliori giocatori per ruolo della scorsa Champions.
La Uefa, oltre ai nomi dei tre finalisti, ha annunciato anche le posizioni degli altri sette giocatori che completano la top ten: quarto posto per Antoine Griezmann, seguito da Lione Messi, Kylian Mbappé, Kevin De Bruyne, Raphael Varane, Eden Hazard e Sergio Ramos.
Con tre vittorie, nel 2014, 2016 e 2017, Ronaldo è il calciatore ad aver vinto più volte il premio istituito dalla Uefa nel 2011.