GB: i consumi tornano a crescere
Commenti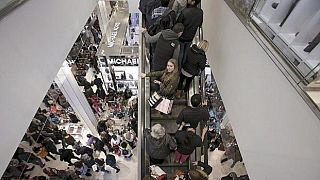 Nel Regno Unito, con la Brexit alle porte, i consumi tornano a crescere e l'economia torna a girare in positivo.
Nel mese di maggio, l'indice che misura l'andamento delle vendite al dettaglio, ha registrato un risultato con il segno più. Il dato elaborato dalla confindustria britannica, the Confederation of British Industry (CBI), si è attestato a 11 punti rispetto ai -2 punti di aprile. Si prevede, inoltre, un aumento del PIL dell'1,4% per il 2018 e dell'1,3% per il 2019.
Una statistica superiore anche alle stime degli analisti che avevano previsto una risalita più contenuta, fino a 4 punti.