Striscia di Gaza: il passaggio dei poteri da Hamas all'Anp
Commenti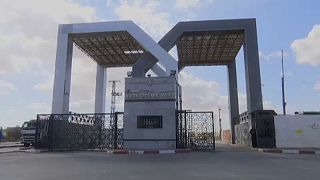 Oggi si compie un passo decisivo verso la riconciliazione palestinese, con il trasferimento del governo di Gaza dal comitato amministrativo di Hamas all'esecutivo dell'Autorità Nazionale Palestinese, guidato dal premier Rami Hamdallah. Ieri Hamas, che dal 2007 ha mantenuto il pieno controllo della Striscia di Gaza, ha consegnato all'Anp la gestione finanziaria dei valichi.
"Noi del dipartimento di frontiera siamo pronti per il passaggio di consegne'', dichiara ai giornalisti Hesham Adwan, portavoce dell'autorità di frontiera. ''Non metteremo ostacoli per il raggiungimento dell'accordo, specialmente sui valichi della Striscia di Gaza''.
Lo scorso 12 ottobre al Cairo, dopo due giorni di negoziati, Al-Fatah e Hamas hanno raggiunto grazie alla mediazione egiziana un accordo di conciliazione. Una stretta di mano che conclude il percorso di riavvicinamente tra le due principali forze politiche palestinesi.
Head of Hamas delegation Saleh Arouri (L) and Fatah leader Azzam Ahmad sign a reconciliation deal in Cairo, Egypt, October 12, 2017. pic.twitter.com/gHczQeZifr

— Ramy Jabbar (@Ramdog1980) 30 ottobre 2017
Da oltre 10 anni, dopo la breve guerra civile tra le due fazioni, la Striscia di Gaza era sotto il controllo del movimento legato ai Fratelli musulmani, considerato da Stati Uniti, Israele ed Unione Europea un gruppo terrorista.