L'Autorità nazionale palestinese accolta come membro dell'Interpol
Commenti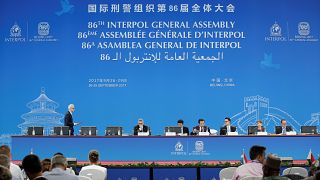 Dopo l'Unesco anche l'Interpol riconosce l'esistenza dell'Autorità palestinese. Nonostante l'oposizione di Stati Uniti e Israele, l'Anp entra a far parte dell'organizzazione internazionale di polizia.
Tra i nuovi membri, si legge sul profilo Twitter dell'Interpol, anche le Isole Salomone che portano a 192 il numero di aderenti.
New member countries State of Palestine and Solomon Islands bring INTERPOL's membership to 192. #INTERPOLGApic.twitter.com/9LaggaQ6op

—

INTERPOL

(@INTERPOL_HQ) 27 settembre 2017
La richiesta palestinese rappresentava un tentativo di entrare a fare parte di un organismo internazionale nella speranza di avanzare sulla strada verso il riconoscimento come Stato.
L'autorità palestinese ha ottenuto lo status di osservatore all'Onu nel 2012 e dal allora si è unita a oltre 50 organizzazioni internazionali. Tra di esse la Corte penale internazionale e l'Unesco.
Il ministro degli esteri palestinesi Riyad al Maliki ha salutato la decisione dell'Interpol. "E' una vittoria del nostro popolo", ha detto citato dalla Wafa. "Un voto – ha aggiunto – che dà fiducia alle capacità della Palestina nell'applicazione delle leggi e nell'adesione ai valori centrali dell'organizzazione".