Gb, il governo è uscito dal capitale del LLoyds Banking Group
Commenti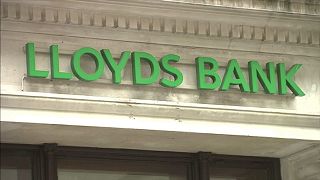 Il governo inglese è uscito definitivamente dal capitale del LLoyds Banking Group. Il gruppo bancario in seguito alla crisi finanziaria del 2008, è stato nazionalizzato con l'acquisto di una quota che ha raggiunto il 43% del capitale.
La dismissione era cominicata nel 2013 e pochi giorni fa l'ente che gestisce la partecipazione dello Stato lo UKFI, anche nell'altro colosso bancario Royal Bank of Scotland, ha fatto sapere di aver venduto le ultime quote.
Lloyds is back in private ownership, drawing to a close one of the largest bailouts of the financial crisis https://t.co/7ctcIg9fhApic.twitter.com/xN2UlDDpev

— Financial Times (@FT) May 17, 2017
Sebbene il dato sia stato contestato da diversi analisti, l'investimento pubblico pari ad oltre 20 miliardi di sterline, ha generato profitti fino a 900 milioni di sterline per i contribuenti. L'uscita del capitale pubblico dall'istituto di credito marca ufficialmente la fase di recupero del settore bancario.