United Airlines, causa "probabile" da parte del medico rimosso dal volo
Commenti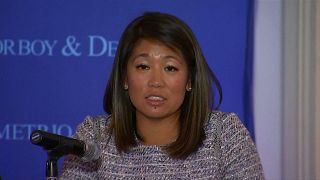 Gli avvocati di Dao, il medico di 69 anni di origini cinesi, violentemente rimosso per overbooking da un volo della United Airlines, si preparano a trascinare la compagnia aerea in tribunale. Della possibilità ha parlato direttamente il legale dell'uomo Thomas Demetrio, che ha spiegato come l'episodio abbia comportato gravi conseguenze sia fisiche che emotive per Dao. In conferenza stampa è intervenuta anche la figlia del medico che ha raccontato il dolore della famiglia per quanto accaduto.
"Quello che é successo a mio padre", ha detto la figlia di Dao,"non dovrebbe capitare a nessun essere umano. Siamo rimasti scioccati e disgustati quando abbiamo saputo cosa ha subito e come sono andate le cose".
Lawyer for David Dao, the doctor dragged off a United flight, says there will "probably" be a lawsuit. pic.twitter.com/HsyGnnJITC

— AJ+ (@ajplus) 13 aprile 2017
Nonostante le scuse del Ceo dell'azienda, la quarta volta in tre giorni e la decisione di rimborsare i passeggeri a bordo del volo, non si placa la polemica. United ha perso 800 milioni in borsa, preparandosi ad affrontare la maxi causa per danni.
United CEO Oscar Munoz: I'm sorry. We will fix this. https://t.co/v8EPGsiDCipic.twitter.com/eOPiYcagvo

— United (@united) 11 aprile 2017