Attacco di Londra: sospesa per alcune ore la seduta del parlamento
Commenti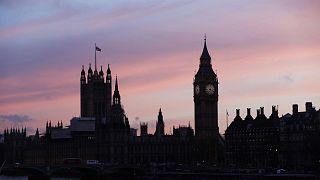 L'attacco di Westminster ha spinto la Camera dei Comuni a interrompere la seduta in corso. Erano da poco passate le due e mezzo ora locale quando i lavori sono stati sospesi.
All'interno c'era anche la premier britannica Theresa May che partecipava al question time e che è stata immediatamente allontanata.
David Lidington, il leader della Camera dei Comuni, ha informato i colleghi dell'aggressione a un poliziotto e dell'uccisione dell'assalitore.
I deputati sono stati invitati a restare all'interno del palazzo, poi dopo un paio d'ore sono stati trasferiti nella sede vicina di Scotland Yard, scortati dai poliziotti.
We can confirm that both the House of Commons and the House of Lords will sit tomorrow at their normal times.

— UK Parliament (@UKParliament) 22 March 2017
Dopo l'attacco di Londra è stato sospeso anche il dibattito al parlamento scozzese, a Edimburgo. Rinviata la discussione sul tema del referendum sull'indipendenza chiesto dalla prima ministra Nicola Sturgeon che richiede l'autorizzazione dei deputati.
My thoughts are with everyone in and around Westminster caught up in this dreadful incident – and with the brave emergency services.

— Nicola Sturgeon (@NicolaSturgeon) 22 March 2017