Usa: perquisite tre strutture di Caterpillar per presunta evasione fiscale
Commenti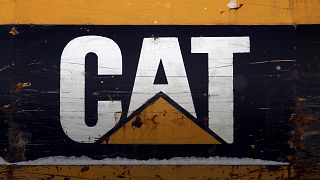 Caterpillar, lodata da Donald Trump appena una settimana fa, finisce nel mirino delle autorità statunitensi per una questione di vecchia data, una presunta evasione fiscale.
Tre siti dell'azienda produttrice di veicoli e macchinari per costruzione ed estrazione nell'Illinois sono stati perquisiti, in relazione all'inchiesta sulle attività di una filiale svizzera secondo la stessa Caterpillar.
Caterpillar continues to cooperate with law enforcement: https://t.co/kX9K9xL6zB

— Caterpillar Inc. (@CaterpillarInc) 2 mars 2017
Nel 2014 un rapporto di una commissione del Senato rivelava che Caterpillar aveva evitato di pagare due miliardi e quattro cento milioni di dollari, circa 1,8 miliardi di euro, di tasse fra il 2000 e il 2012 trasferendo oltre 8 miliardi di benefici a una filiale in Svizzera dove avrebbe negoziato un'aliquota del 4-6%, mentre negli Stati Uniti l'imposta sulle grandi aziende è del 35%.