Bitcoin: inizio dell'anno in rialzo
Commenti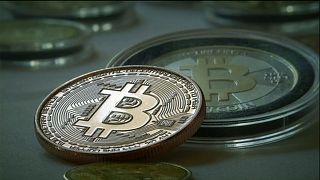 Buone notizie per il prezzo dei bitcoin la valuta virtuale, ribattezzata "il nuovo oro", che con l'inizio del 2017 raggiunge e supera quota "$1.000" arrivando ai $1.022, un obiettivo importante che la criptovaluta nata su internet, non raggiungeva dalla fine del 2013. Complici di questo traguardo soprattutto l'abbassamento dei volumi durante il periodo festivo, ma non solo.
#Bitcoin hits $1000
And it's just the beginning

— Kim Dotcom (@KimDotcom) 1 January 2017
Anche i timori per il futuro dell'economia mondiale da parte degli investitori preoccupati per i prossimi scenari politici in Europa e il crollo degli altri beni rifugio possono aver contribuito al rialzo della quotazione. L'aumento è avvenuto con rapidità, tanto da suggerire che la tendenza potrebbe mantenersi per diverse settimane.