I pro-Trump si mobilitano: azioni legali contro il riconteggio dei voti
Commenti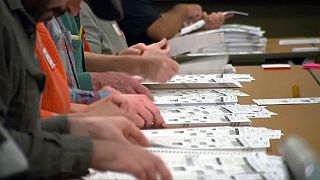 Il fronte di Donald Trump si mobilita per fermare il riconteggio dei voti delle presidenziali americane, promosso dalla candidata verde Jill Stein. Sostenitori del presidente eletto hanno intentato azioni legali in Pennsylvania, Wisconsin e Michigan, denunciando un "processo lungo e costoso" e contestando la legittimità dell'iniziativa.
Mich voters rejected @DrJillStein's candidacy and her refusal to accept verified results poses an expensive &a risky threat to MI taxpayers.

— A.G. Bill Schuette (@SchuetteOnDuty) 2 dicembre 2016
Tra coloro che si sono mobilitati anche il Procuratore generale del Michigan, che su Twitter contesta la legittimità dell'iniziativa e sostiene che costerebbe cara ai contribuenti
L'1% ottenuto da Jill Stein, sostengono, non la autorizzerebbe insomma a rivendicare un nuovo conteggio. La candidata verde ha dal canto suo specificato che l'iniziativa mira solo a provare la trasparenza del voto e non a ottenere un rovesciamento del risultato complessivo.
The recounts Americans are calling for will help restore trust in our democracy. They'll also point us to reforms that safeguard that trust.

— Dr. Jill Stein (@DrJillStein) 2 dicembre 2016
Grazie ai 306 voti ottenuti dai grandi elettori, Trump ha oltrepassato ampiamente la barra dei 270 necessari a garantire la vittoria. Nell'insieme, Michigan, Wisconsin e Pennsylvania apportano tuttavia un totale di 46 voti, sulla carta sufficiente a rovesciare i risultati su scala nazionale. Perché ciò avvenisse dovrebbe però verificarsi l'improbabile eventualità che il riconteggio sconfessi la vittoria di Donald Trump in tutti e tre gli stati.