Niente effetto Brexit: il Regno Unito cresce (e spende sempre di più)
Commenti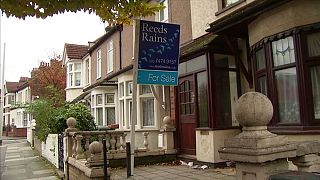 Il Regno Unito del dopo Brexit continua a crescere e spende sempre di più. Per il periodo tra luglio e settembre, a partire quindi dal risultato del referendum, l'Ufficio Statistico nazionale britannico ha stimato un incremento delle spese delle famiglie dello 0,7% e un balzo in avanti degli investimenti delle imprese dello 0.9%, su base trimestrale.
0.9% growth in Business Investment in Q3 from £43.8bn to £44.2bn https://t.co/0JucrBu4Y2

— ONS (@ONS) 25 novembre 2016
Il Regno Unito cresce ancora: è il 15° trimestre consecutivo
Cifre che si accompagnano, nello stesso periodo, a stime invariate sul Prodotto Interno Lordo, stabile a un
+0,5%, per il Regno Unito sinonimo di 15° trimestre consecutivo di crescita.
Q3 #GDP increase led by growing consumer spending, fuelled by rising household incomes https://t.co/idV7bGKXHB

— ONS (@ONS) 25 novembre 2016
"La crescita del Prodotto Interno Lordo nel terzo trimestre – scrive su Twitter l'Ufficio Nazionale Statistico del Regno Unito – è trainato dall'incremento della spesa dei consumatori e alimentato dall'aumento dei redditi delle famiglie
Fiammata nell'immobiliare: vivere a Londra (e non solo) costa sempre di più
October 2016 UK Cities House Price Index! Read the full report now! - https://t.co/ogs160j6aX#ukhousing#UKCitiesIndexpic.twitter.com/2aE23RSUEs

— Hometrack (@HometrackGlobal) 25 novembre 2016
Fiammata intanto nell'immobiliare, con gli specialisti di Hometrack che parlano di boom senza precedenti: un'abitazione costa oggi oltre 14 volte un salario medio annuale a Londra, 13,6 a Cambrige e 13,5 a Oxford.
Qui la versione integrale dello studio pubblicato da Hometrack