Bufera su Trump: al capo dello staff oltre 11 milioni di euro dal partito di Yanukovych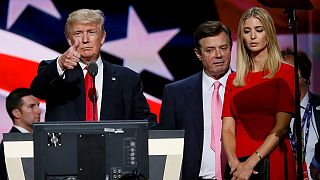 L'ombra di legami filorussi si allunga di nuovo su Donald Trump. A finire nella bufera è il capo dello staff per la campagna del candidato repubblicano. Paul Manafort avrebbe ricevuto un totale di circa 11,4 milioni di euro dal partito pro-Mosca dell'ex presidente ucraino Viktor Yanukovich. Soldi dati dal 2007 al 2012 a fronte di consulenze. Emerge da documenti segreti rivelati dal New York Times e possesso del nuovo Ufficio nazionale anti-corruzione ucraino.
"Il nome di Paul Manafort appare nella cosiddetta lista della contabilità nera del Partito delle Regioni dell'ex presidente Yanukovich. Oltre 11 milioni di euro, stando a questa lista, gli sono stati versati a partire dal 20 novembre del 2007", dice il direttore dell'Ufficio Nazionale Anticorruzione Artem Sytnyk.
How Paul Manafort, Trump's campaign chief, benefited from powerful interests friendly to Vladimir Putin https://t.co/sTnyyIK7Dx

— The New York Times (@nytimes) 15 agosto 2016
Richard Hibey, avvocato di Paul Manafort, nega le accuse: "Vogliono solo calunniarlo", commenta, "non c'è alcuna prova a suo carico e non potrà mai esserci".
Il passato di Manafort in Ucraina era già noto, ma è la prima volta che vengono scritti nero su bianco i compensi ricevuti per le sue consulenze. Dopo queste rivelazioni, la stampa americana ha ricordato, New York Times in testa, i sospetti commenti positivi di Trump su Putin e sull'annessione della Crimea.