Russia: niente taglio ai tassi. Calano inflazione (e domanda)
Commenti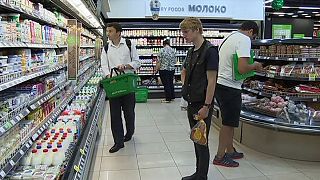 Il calo dell'inflazione non smuove la Banca Centrale russa, che mantiene invariato al 10,5% il suo tasso direttore.
Russia central bank holds interest rates at 10.5 pct, talks hawkish https://t.co/4YvfDM6q5C via @Reuters

— Sujata Rao (@reutersSujataR) July 29, 2016
Cala la domanda. Russi sempre più poveri
Nel diffondere le cifre dei prezzi al consumo – passati al 7,2%, dal 7,5% di giugno – l'istituto ha motivato il trend con una riduzione della domanda. Interpretazione che sembra trovare conferma in un recente studio, secondo cui il 41% dei russi faticherebbe ormai ad acquistare cibo e vestiti.
40% of Russians are struggling to afford food and clothing https://t.co/Ob3n8TGi53#recession#russiapic.twitter.com/BKcEY0OPYP

— The Moscow Times (@MoscowTimes) 28 luglio 2016
Il sondaggio, realizzato dalla Moscow Higher School of Economics, mette anche in luce come quasi il 20% descriva come "negativa" o "molto negativa" la propria situazione materiale. Dal Cremlino gli occhi sono anche puntati sul corso del rublo, di recente sempre più insensibile ai prezzi del petrolio.