Europa League: il Villarreal beffa il Liverpool. Shakhtar-Siviglia 2-2
Commenti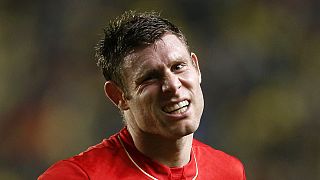 Il Villarreal si impone 1-0 nella semifinale di andata di Europa League contro il Liverpool. Al Madrigal, gara equilibrata con un palo a testa colpito da Bakambu per gli spagnoli e Firmino per gli inglesi. In pieno recupero, uno svarione difensivo degli uomini di Klopp consente ad Adrian Lopez di mettere un importante mattone in vista del ritorno, previsto ad Anfield tra una settimana.
RESULTS:
Two away goals for Sevilla, and a dramatic late winner for Villarreal!
The ties are nicely poised… #UELpic.twitter.com/GzuQA2J2cP

—

UEFA

Europa League (@EuropaLeague) 28 aprile 2016
Carambola di reti nella seconda semifinale tra Shakhtar Donetsk e Siviglia. Andalusi in vantaggio con Vitolo, ma rimontati dai gol di Marlos e Stepanenko. Nel finale, la squadra di Emery sfiora il pareggio in almeno 3 occasioni, fino al gol del definitivo 2-2 siglato da Gameiro su calcio di rigore. In palio, un posto per la finale di Basilea prevista il prossimo 18 maggio.