Scatto dell'inflazione nel Regno Unito. Ma il target del 2% è ancora lontano
Commenti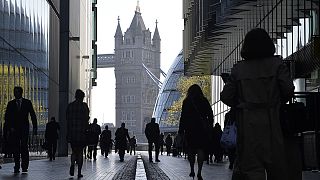 L'inflazione accelera nel Regno Unito, facendo registrare il balzo più pronunciato dalla fine del 2014. A marzo i prezzi al consumo sono aumentati dello 0.5%, dallo 0.3% di febbraio, oltrepassando di un decimale le ultime previsioni.
UK consumer price inflation rises to 0.5% year-on-year in March
The Office for National Statistics (ONS) released… https://t.co/53kWoajRU7

— TeleTrade (@TTMarketNews_pl) April 12, 2016
A trainarli, secondo l'ufficio nazionale statistico che ha diffuso i dati, soprattutto i rincari di tariffe aree e abbigliamento. Non salgono invece i prezzi dei generi alimentari, mentre gli aumenti di quelli del carburante restano limitati. Ancora molto lontano il target di un'inflazione al 2%, fissato dalla Banca d'Inghilterra.