Tata Steel vende parte delle sue attività nel Regno Unito
Commenti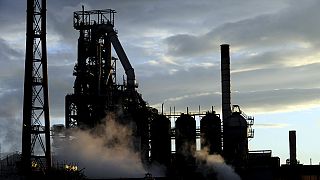 I lavoratori di Tata Steel nel Regno Unito possono tirare un primo sospiro di sollievo. Il colosso indiano dell'acciaio ha annunciato di aver trovato un acquirente per la sua divisione Long Products Europe, a cui fa tra gli altri capo lo stabilimento che a Scunthorpe impiega 4.400 persone.
We have just signed an agreement to sell the Long Products Europe business to #GreybullCapital, more details > https://t.co/2JBfkfCK13

— Tata Steel in Europe (@TataSteelEurope) 11 aprile 2016
A rilevarla sarà il fondo d'investimento della City, Greybull Capital che, a fronte del prezzo simbolico di una sterlina, si sobbarcherà i passivi e investirà l'equivalente di 500 milioni di euro. No comment, invece, in merito a un possibile interessamento anche per l'altro grande impianto di Port Talbot, in Galles, che dà lavoro ad altre 4.000 persone. Le trattative erano seguite da vicino anche da Londra da quando, a fine marzo, Tata Steel aveva annunciato di volersi sbarazzare degli impianti in perdita di Long Products Europe, che nel Regno Unito impiegano nel complesso 15.000 dipendenti.