Apple, le reazioni ai nuovi prodotti: mercati freddi, Rete divisa
Commenti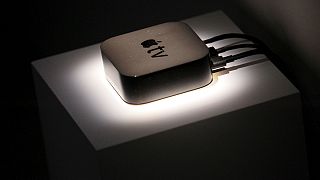 A giudicare dalle reazioni in Rete la vera rivoluzione targata Cupertino è la Apple TV, dispositivo per portare contenuti in streaming nella propria televisione, la cui versione aggiornata avrà ora telecomando "touch", assistenza vocale di Siri e App Store dedicato.
Everything you need to know about the new Apple TV http://t.co/oflD9jeKzVpic.twitter.com/Iud7YS7GtJ

— Metro (@MetroUK) 10 Settembre 2015
E l'iPadPro, il super tablet con schermo da 13 pollici? C'è chi nota somiglianze con il Surface di Microsoft a causa della tastiera "smart" e chi, davanti alla nuova "Pencil", ricorda che Steve Jobs in persona nel 2007 si fece beffe dei dispositivi che usavano il pennino.
What's right (and wrong) with the iPad Pro http://t.co/58wX5FzEJa via @ZDNet & @the_pc_docpic.twitter.com/zm6KnYMIpc

— ZDNet (@ZDNet) 10 Settembre 2015
Il successore Tim Cook evidentemente non voleva far passare l'evento di lancio di questo mercoledì come un semplice aggiornamento della gamma di prodotti: "Nessuno si aspettava grandi cambiamenti ma loro ci sono riusciti", afferma, forse un po' troppo entusiasticamente, Patrick Moorhead di Moor Insights and Strategy. "Non credo stiano perdendo terreno rispetto a Samsung, che a mio avviso uscirà con le ossa rotte dal confronto".
Che dire dei gioielli della corona, quegli iPhone che nei primi tre trimestri fiscali di Apple hanno rappresentato i due terzi degli oltre 160 miliardi di euro di entrate? In modo alquanto gattopardesco l'azienda ha cambiato… tutto e niente. All'apparenza i nuovi "6S" e "6S Plus" sono identici ai vecchi dispositivi. Ma sotto il cofano nascondono processori più potenti, fotocamere Ultra HD e la funzione 3D Touch, che distingue differenti livelli di pressione delle dita.
Apple iPhone 6S, 6S Plus available in UK on 25 September for £539, £619 http://t.co/aRy9DgTXFSpic.twitter.com/CWpBZadJbV

— CNET (@CNET) 10 Settembre 2015
I mercati hanno reagito freddamente, facendo perdere al titolo della Mela quasi due punti percentuali al Nasdaq. La parola ora passa ai consumatori.