Clipper Race: incidente in barca, muore membro di uno degli equipaggi
Commenti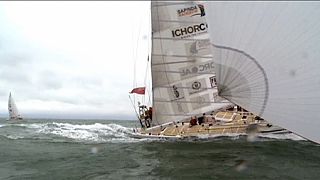 Incidente mortale alla Clipper Race. Andrew Ashman, membro di uno degli equipaggi che partecipano alla gara velica più lunga del mondo, ha perso la vita al largo delle coste del Portogallo nel corso della prima tappa.
We are deeply saddened to report the fatal injury of crew member Andrew Ashman. http://t.co/giop0n17nW

— The Clipper Race (@ClipperRace) 5 Settembre 2015
Secondo una prima ricostruzione Ashman, paramedico britannico di 49 anni, sarebbe stato colpito alla testa dalla vela principale. Immediati, ma inutili, i tentativi di rianimarlo. "E' una notizia triste, la sicurezza dei partecipanti è la nostra priorità", è stato il primo commento di Sir Robin Knox-Johnston, fondatore della Clipper Race.