Colpo United: dal Bayern arriva Schweinsteiger
Commenti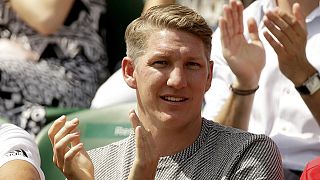 Bastian Schweinsteiger lascia il Bayern Monaco per volare in Premier League. Dalla prossima stagione il centrocampista tedesco vestirà la maglia del Manchester United: ad annunciarlo è stato Karl-Heinz Rummenigge, amministratore delegato del club bavarese.
#DankeBastipic.twitter.com/CxwziQiCqG

— FC Bayern English (@FCBayernEN) 11 Luglio 2015
"Abbiamo cercato di convincerlo a restare con il Bayern Monaco – ha spiegato Rummenigge – ma capisco anche che un giocatore dopo 17 anni al Bayern, alla fine della sua carriera, voglia acquisire una nuova esperienza. Abbiamo risposto a questa richiesta. Il collega del Manchester United mi ha contattato e abbiamo concordato il trasferimento".
#mufc has reached an agreement with Bayern Munich to sign Bastian Schweinsteiger. More: http://t.co/NCru8O7KVUpic.twitter.com/DT8T5QYS4T

— Manchester United (@ManUtd) 11 Luglio 2015
A Manchester Schweinsteiger ritroverà Louis Van Gaal, tecnico con cui ha già lavorato dal 2009 al 2011. Il centrocampista, 31 anni il prossimo primo agosto, saluta dopo 17 anni il club in cui è cresciuto: con il Bayern ha vinto 23 trofei, tra cui 8 campionati tedeschi, una Champions League e un Mondiale per club.