Elezioni Fifa, van Praag: "Rendero' pubblico il Garcia report"
Commenti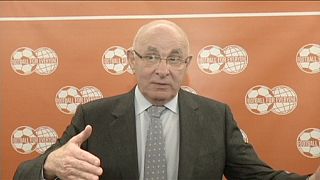 Prosegue senza esclusioni di colpi la campagna elettorale in vista delle elezioni alla presidenza della Fifa, previste a Zurigo a fine maggio. Michael van Praag, numero 1 della federcalcio olandese e fra i quattro candidati, ha dichiarato che renderà pubblico l'ormai famoso Garcia Report, l'inchiesta che ha indagato su presunte irregolarità nell'assegnazione dei Mondiali in Russia 2018 e Qatar 2022.
"Vorrei tanto che tanti di quei nomi non fossero presenti su quel report, ma certamente una delle prime cose che faro' se saro' eletto Presidente della Fifa, sarà quella di rendere pubblico quel report – ha detto van Praag -. Innanzi tutto lo sottoporro' all'attenzione dei membri della Fifa: è loro diritto essere informati di tutto quanto è accaduto".
A lot of press is present at the CONMEBOL_CSF</a> Congress, so that means interviews, for example with <a href="https://twitter.com/NOS">NOS. pic.twitter.com/s8d9zJGFQx

— Michael van Praag (@MichaelvanPraag) 4 Marzo 2015
Il report commissionato dalla Fifa all'avvocato Michael Garcia non è mai stato reso pubblico dalla Federazione internazionale, che ne ha pubblicato solo un riassunto ritenuto inadeguato dal titolare dell'indagine. In piu' di un'occasione si è parlato di irregolarità nell'assegnazione dei Mondiali in Russia e Qatar.