Musica: è morto Kenny Rogers
Commenti
Di Euronews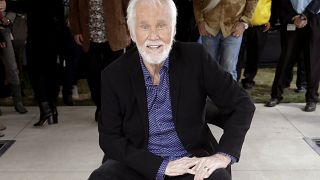 Diritti d'autore

Mark Humphrey/Copyright 2017 The Associated Press. All rights reserved.
Kenny Rogersè morto a 81 anni nella sua casa in Georgia. L'artista eclettico, che amava definirsi un cantante country, si è spento per morte naturale.
Ha venduto milioni di dischi, ha vintro tre Grammys e ha fatto l'attore in alcuni film basati sulle sue canzoni, tra cui "The Gambler", che l'ha reso celeberrimo negli anni 70 e 80.
L'ultimo concerto dal vivo nel 2017, all'età di 79 anni.
Tra i suoi successi ricordiamo: "Lucille", "Lady", "Islands in the Stream".
Tra le sue compagne di lavoro più affezionate c'è stata Dolly Parton, con cui Rogers ha condiviso diversi progetti, l'ultimo nel 2013: "You can't make old friends".