Afghanistan, Croce Rossa riduce attività
Commenti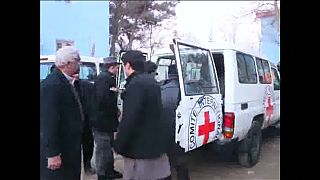 Ha subito tre attacchi in nove mesi, e sette membri dello staff sono stati uccisi. Per questo la Croce Rossa Internazionale ha deciso di ridurre drasticamente le sue attività in Afghanistan, soprattutto nel nord. A febbraio sei operatori sono morti in un'imboscata contro un convoglio. A settembre una fisioterapista spagnola è stata uccisa da un paziente.
"Lorena laughed a lot. She engulfed you with her love." We remember our colleague killed in #Afghanistan: https://t.co/XIqtmrKbH3pic.twitter.com/63UlP99TIn

—

ICRC

(@ICRC) September 29, 2017
La sofferta decisione di ridurre le attività è un sintomo del deteriorasi della situazione della sicurezza nel Paese. L'organizzazione è presente da 30 anni ma pensa di non avere altra scelta.
After 30yrs of continuous presence, we have no other option but to reduce our operations in Afghanistan: https://t.co/rulBIfOVyc

—

ICRC

Afghanistan (@ICRC_af) October 9, 2017
"L'esposizione al rischio è diventata la nostra piu' grande sfida e preoccupazione. Anche se sappiamo che ci sono dei rischi, la nostra sicurezza deve essere garantita da tutte le parti nel conflitto", ha spiegato Monica Zanarelli, responsabile della Croce Rossa. Secondo stime dell'esercito statunitense, il governo Afghano è in grado di controllare solo il 60% del Paese, con il resto in mano ai talebani o altri gruppi.