Gb, meno disoccupati ma salari deboli
Commenti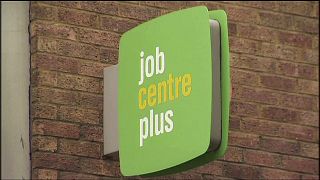 Con le elezioni politiche alle porte in Gran Bretagna, la campagna elettorale, dovrà tenere di conto degli ultimi indicatori economci. Se da un lato la disoccupazione è scesa ai minimi in oltre 40 anni nel primo trimestre, dall'altro gli stipendi sono in calo.
Il tasso a quota 4.6%, è un dato incoraggiante per la premier conservatrice Theresa May, che pero' dovrà fronteggiare il problema di un'inflazione in aumento a discapito dei salari medi. Secondo le ultime stime, questi sono scesi dello 0.2% nel primo trimestre, la prima diminuzione dal terzo trimestre del 2014.
UK unemployment fell by 53,000 in three months to March to 1.54 million, official figures show https://t.co/QNNjwHs8mW

—

BBC

Breaking News (@BBCBreaking) May 17, 2017
Il partito d'opposizione ha fatto dell'aumento del salario minimo uno dei temi portanti della campagna, promettendo anche di rimuovere i limiti agli stipendi del settore pubblico. Livelli record per il tasso di occupazione, che ha raggiunto il 74.8%. Il numero delle persone impiegate è cresciuto di 122.000 unità, l'aumento più significativo dal referendum per uscire dall'Ue.