Peugeot: Londra, incontro con AD Tavares su Vauxhall "rassicurante"
Commenti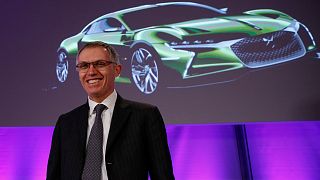 Il Ceo del gruppo francese PSA, Carlos Tavares, vola a Londra. Un incontro rassicurante. Cosi' il ministro dell'Industria britannico Greg Clark ha definito il faccia a faccia con l'AD di Peugeot-Citroen.
Just had a long and very constructive conversation with #PSACEO Carlos Tavares. \KTN

— Karl-Thomas Neumann (@KT_Neumann) February 24, 2017
Al centro dei colloqui l'approccio di Psa, che vuole rafforzare la propria quota di mercato e aumentare la produzione, invece di fermare gli impianti. La casa francese ha in corso negoziati per rilevare la tedesca Opel (gruppo General Motors), che in Gran Bretagna e' presente con la consociata Vauxhall. Tavares ha concesso assicurazioni sul rispetto degli impegni a livello di produzione se l'acquisizione da parte di Peugeot andrá avanti.
Londra da tempo teme per il futuro dei due stabilimenti inglesi di Opel/Vauxhall a Ellesmere Port e Luton, che contano in tutto oltre 4500 dipendenti.
Unite statement on meeting PSACEO Carlos Tavares over proposed Vauxhall takeover https://t.co/gdZlyuNJIOpic.twitter.com/r4dyPAwIXC

— Unite the union (@unitetheunion) February 24, 2017