Accelerazione sul Dieselgate. L'FBI arresta un dirigente Volkswagen
Commenti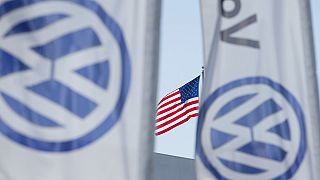 L'accelerazione delle indagini sul Dieselgate avrebbe portato sabato all'arresto, in Florida, di un dirigente di Volkswagen. Il New York Times
, che ne dà oggi la notizia, cita fonti vicine al dossier e lo identifica in Oliver Schmidt, dal 2014 al 2015 direttore del dipartimento responsabile dei controlli di conformità.
The FBI has arrested a Volkswagen executive who faces charges of conspiracy to defraud the U.S., sources said https://t.co/66oe81GdWe

— The New York Times (@nytimes) 9 janvier 2017
L'accusa, nei suoi confronti, è di aver contribuito a nascondere le irregolarità alle emissioni dei veicoli diesel di Volkswagen, imputando le anomalie emerse a inizio 2014 a semplici problemi tecnici nel rilevamento.